A historic hotel with contemporary style
When you enter the Hotel Krone, you feel welcomed in the cosy entrance area, with the flame flickering in the open fire. Let your attention be captured further by our wonderful mix of sophisticated and contemporary furniture. The historic ambience is bolstered, for instance, by the antique stained-glass windows featuring coats-of-arms from Tübingen and the surrounding region.
The hotel, which has been in existence since the 18th century, is managed by the Stagl-Schlagenhauff family. With an exciting contrast between historic and contemporary, it brings the past into the present.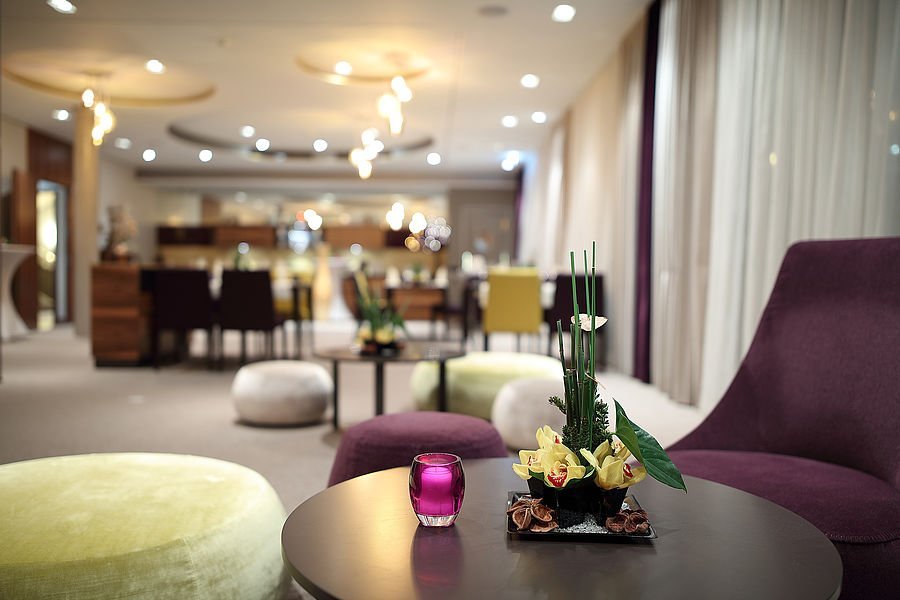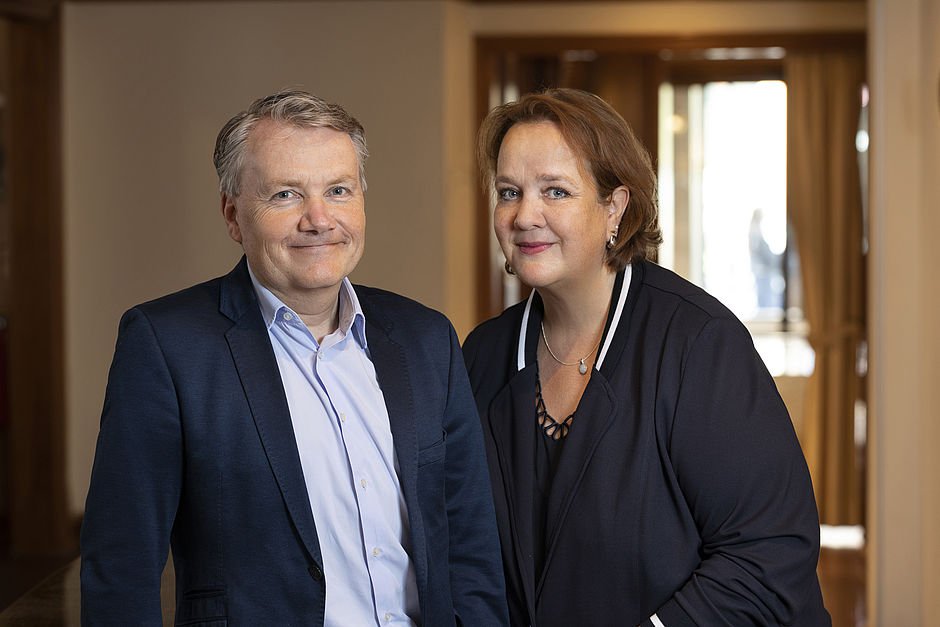 A comfortable stay
in Tübingen's old town area
Along with an exclusive, intimate wellness area, the Hotel Krone Tübingen offers 65 tastefully furnished rooms & suites. These accomodations feature cosy beds, a flatscreen-TV, radio, W-LAN/WIFI, tea and coffee machines and much more, all to ensure that you enjoy a care-free stay in Tübingen, whether for a holiday or a business trip.
Unwind in the Krone City Spa with a relaxing trip to the sauna, or enjoy the fantastic panoramic views over Tübingen's Old Town area and the Swabian Jura. For a change of pace, give it everything you've got in the fitness area, featuring a treadmill, cross trainer, and much more.
Gastronomic realms
in the Hotel Krone Tübingen
Fresh creations, a familial atmosphere and the ubiquity of history and literature are evident in the cosy Uhlandstube in the Hotel Krone Tübingen. In the LUDWIGs Cafe - Restaurant – Bar, a contemporary, fresh style of culinary delights await from morning to evening – be it breakfast, brunch, lunch, coffee or a sophisticated evening meal, LUDWIGs is a superb choice. Numerous events, including Austria Week or the Austrian Evening, live music evenings, the late-risers breakfast and lots of other events provide the right gastronomic temptations to suit everyone.
To ensure your event is unforgettable, the catering service at the Hotel Krone is here to provide you with advice. During an evening with the scenic panoramas of Schloss Bebenhausen or Schloss Hohentübingen, you can also look forward to fine meals and beverages, lovely decorations and a great entertainment programme.
Conferences, trainings & holidays in the Hotel Krone Tübingen
In the comfortable conference center at the Hotel Krone, acquiring knowledge and furthering your training goals is really easy; whether your group plans meetings, presentations, conferences or seminars, the Hotel Krone is pleased to serve you. Tastefully furnished, contemporary events rooms, including flipcharts, WLAN, overhead projectors and much more, provide a perfect ambience. Participants are also indulged with wonderful food and drink. Furthermore, an exciting programme of supporting events, such as a guided tour of this university town and an excursion in a river boat on the River Neckar also ensure wonderfully enjoyable leisure time after your work day is over.
As a holiday guest in the Hotel Krone Tübingen, a wide range of interesting leisure activities awaits; sightseeing tours in Tübingen's Old Town, in Metzingen, in Stuttgart, or relaxing excursions to the Swabian Jura. Don't miss the highlight of the university town of Tübingen and experience the historic city at its most beautiful during a river-boat excursion on the Neckar.